Some nice moments here on Flickr from Rob. In my experience of the race this little drop after the fast descent to Blea Moor aquaduct just after the small gate is one of those parts that sums up the race. To many, it may just be something "to be negotiated", but it says a lot to me.
The drop is fairly technical. By riding it, some riders could risk a small crash and a few seconds of lost time. Or worse perhaps – a bent mech etc.
But if you dismount and run it's slow and hard to run. Plus you could open yourself up to cramp in the legs if you keep dismounting.
If you have the skills or the nerve, you can just ride it. But then again, there is a chance you can puncture if you hit one of the big rocks.
The same sort of dilemmas come with the stream crossing just after the aquaduct. This year, it was a busy flow of rushing water so a fairly obvious one to dismount for…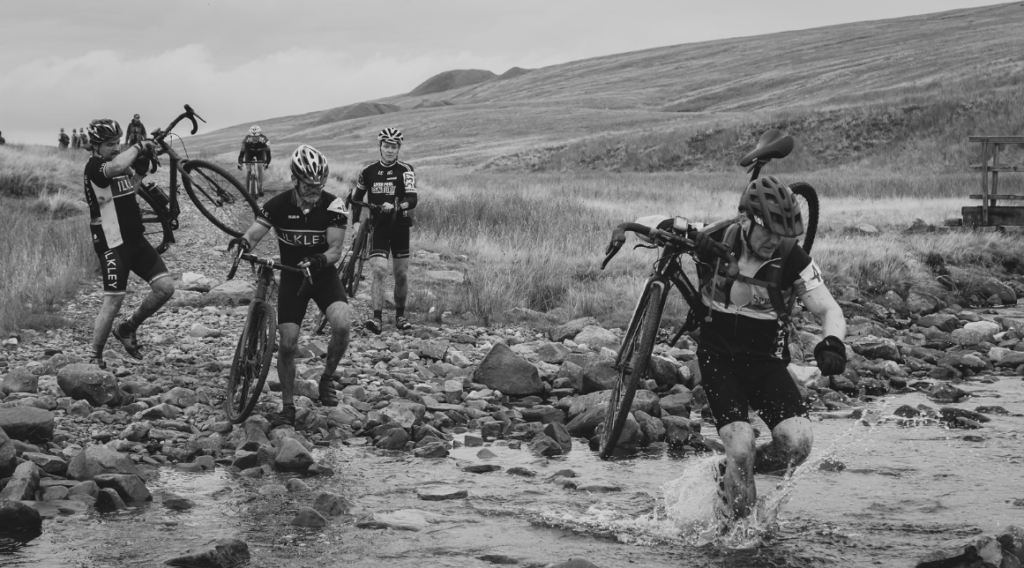 …. whilst some chose to ride.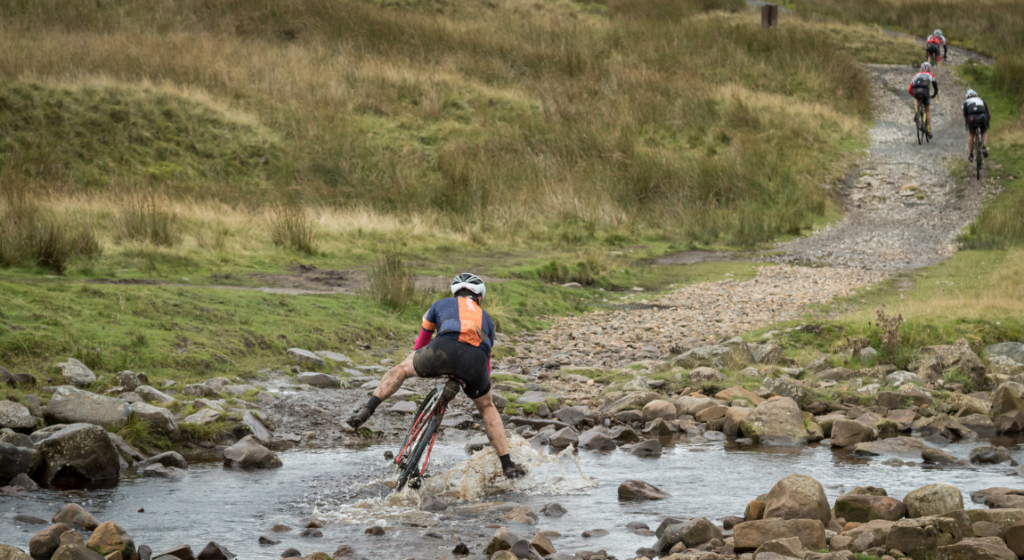 Some may have got away with it and saved seconds and gained their mojo. Others not.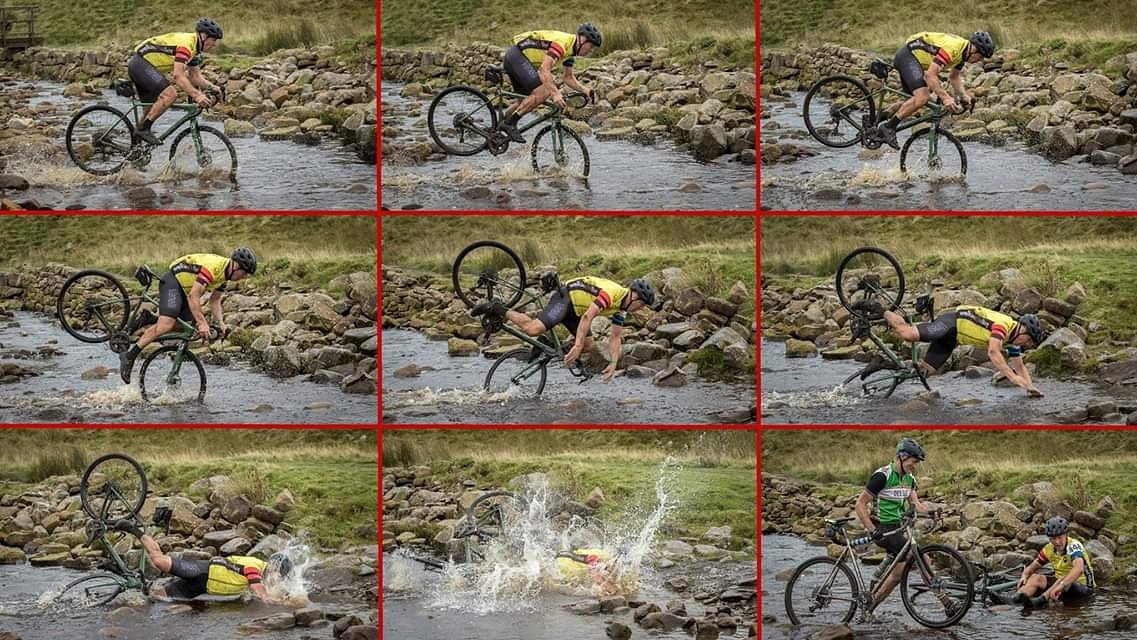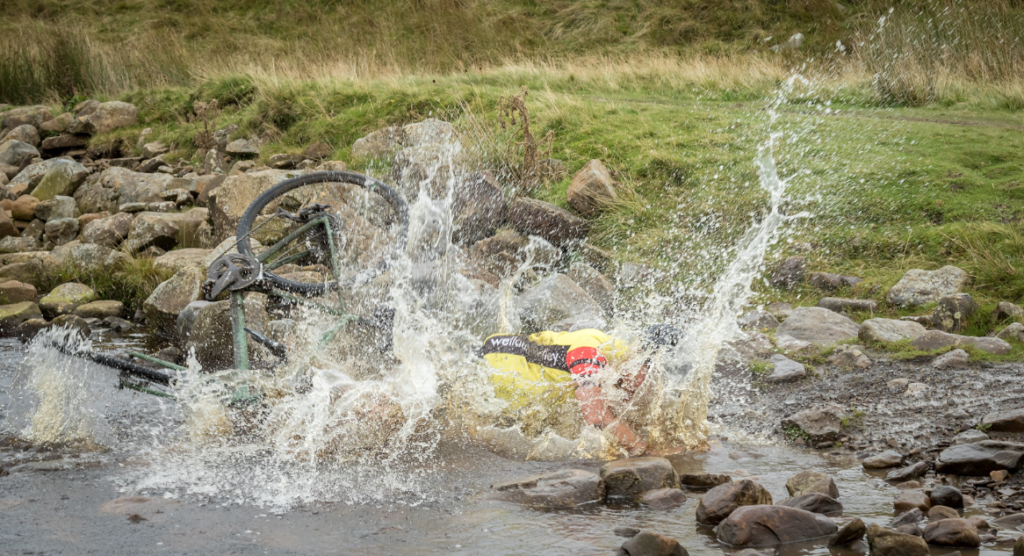 I just love this type of trade-off element of the 3 peaks. Hope you enjoyed the early bath Dean.