In the 3 weeks since John's death, I've struggled a little with what to say and what to share. To many / almost all of us, the race – John's race – will feel a different place without him around at Helwith Bridge for the first time since 1962. There have obviously been a number of tributes and news articles large and small in the media (some online ones shared below), but I was unsure as to what I could add to the noise of so many outpourings and memories.
So instead of something considered, deep, and insightful, I've plumped for a three random ways in which John made an impression on me. Because they're things that we have in common.
Meticulous recording
John was an archivist. A documenter. In fact, with Heather's book project on the far horizon, this is just the start of things about John's documentation and recording. Only at the funeral chatting to a few people did I realise that this is basically what John and I have in common most when it comes to the 3 Peaks. I may not have John's meticulous and thorough traits when it comes to collection information about this race, but in the earlier days of the digital era, I became concerned that wonderful things people had written or photos people had taken could somehow disappear into the mire if they weren't somehow curated and saved. John kept hard-copies of an INCREDIBLE amount of stuff. Just you wait until it has all been pulled together into that book!
Fell Running
John, to most is a cyclist. But the importance of running in the 3 Peaks is huge. Not only does it, of course, 'suit' a good fell runner, but it was of course borne from the 3 Peaks running race. It's been mentioned in several of the articles about John's life, but John completed 30 of them. 30. A hard, hard man. And certainly not just a cyclist.
In 1990 John became the 676th person to join the Bob Graham 24 hour club. As any fell runner will tell you, that is a tough, tough day out.
Dry stone walling
One of those moments, in the funeral today. In one of the Eulogies, I found that John had an enthusiasm for Dry Stone Walling. By the strangest of coincidences, it's something I'd been getting more and more intrigued by… until I asked my family a couple of months ago to get me on a training course for my 50th birthday. Bit of a weird one, but something I also realised we had in common.
But it's about the 3 Peaks
Of course, it's the race itself that brought John into my life, and the race that John brought to my life. I remember the early days with such a strange fondness. I chatted to Paul (Oldham) and Jough briefly in the funeral today and someone just HAD to mention the bread clips we used to use as something to hand in on the top of each summit.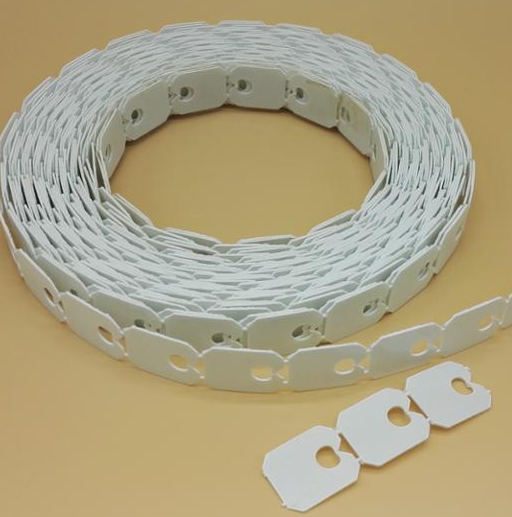 Then there was the entry and the results. When you entered the race, you sent it to John. To his house, Bishopdale. Then when the results came back, John (and possibly Brigette) had typed them up. They came back in your self-addressed envelope.
But it was still the same race. John was keen to hand over a special cyclo-cross race to the new organising committee. Recent rule tweaks to ensure that cyclocross bikes with suspension don't taint the essence of the race. John was pretty quick to clamp down on the use of Mountain Bikes, or road bikes for the road sections. He wanted it to be the same race each year. And thanks to John's careful work, his legacy will be that it is just that.
A gentle man
Like many a hard, proven athlete you meet, John was that oxymoron – a very modest, considered, and quiet person. His calm voice will stay with me and in recent years, as I bumped into him at races, he became almost like a father or grandfather type figure to me. A guiding type of person whose wisdom came in quiet, small chunks as we spoke. Bumping into John at races was almost an assured thing in the last few years. Even in Valkenburg at the worlds, he was suddenly there. I think I gave him a brief hug, even, there. Photo below of one of those bumping-into-John moments about 3 years ago.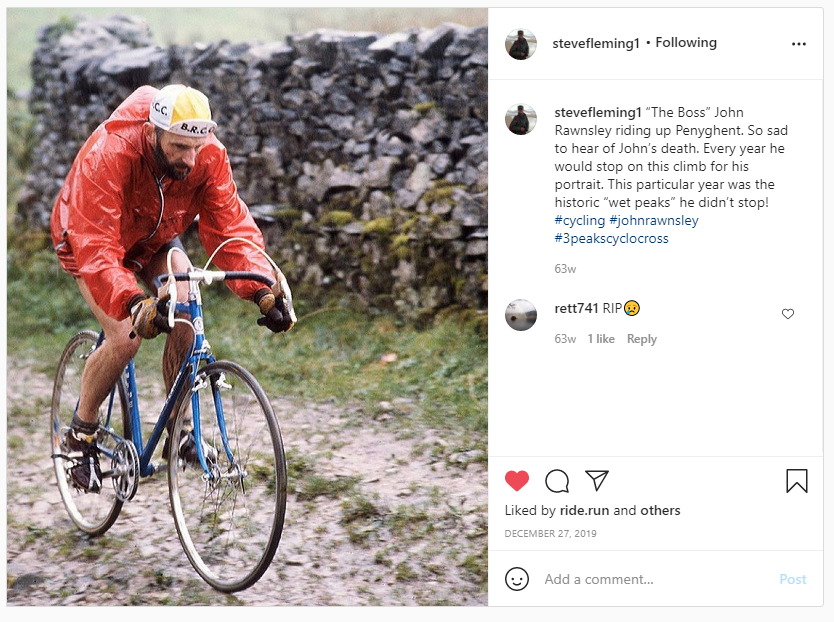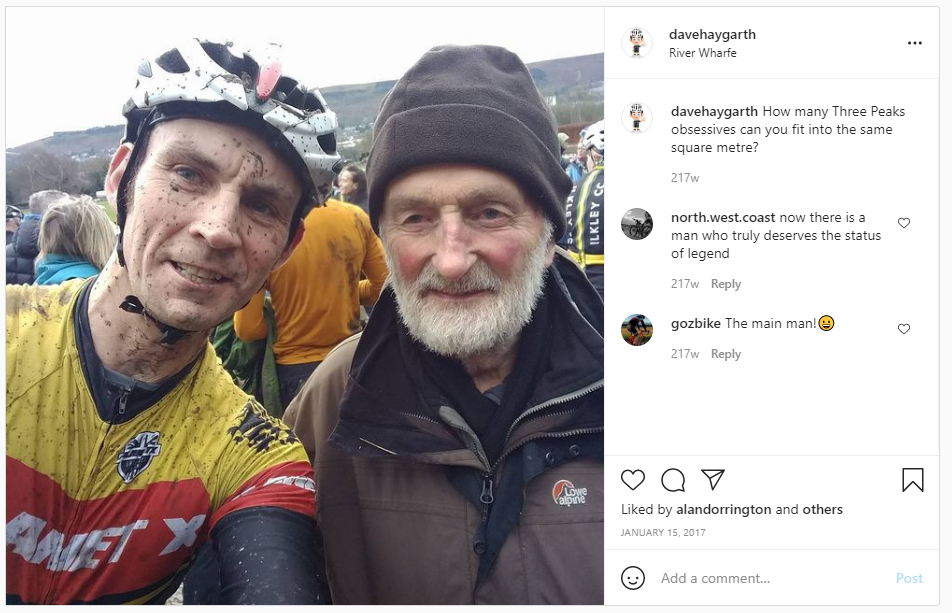 Some links below to a few articles, and here's a link to and a quote from my own interview with John back in 2005 on this blog.