Very exciting news for us 3 Peaks types. Former winner and accomplished author and publisher Heather Dawe has unveiled that the first 'official' 3 Peaks Cyclocross book is in the early stages of creation.
The most lynch-pin of the race, John Rawlnsley, has been assisting Heather who, along with well-known 3 Peaks face Jo Allen, aim to publish the book – "John's Race – the story of the Three Peaks Cyclo-Cross" in time for the 60th 3 Peaks Cyclo-cross in 2022.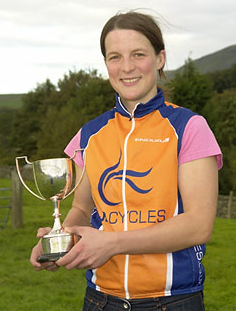 Over the past month or so I have been spending time with John, talking of the 'Peaks and his other cycling and racing experiences. I have felt incredibly lucky to be told of the history of the race by John in his own words, along with tales of his own extensive racing achievements and wider cycling adventures.

Along with my friend and publishing protagonist Jo Allen, we have begun to piece together the stories of the race. We are working our way through the extensive archives John and his wife Brigitte have collected through the years and are going to make and publish a book: John's Race ‐ the story of the Three Peaks Cyclo-Cross.